Shaymin Merchandise Wishlist
These are the items I am missing for my collection and am searching for. If something isn't listed that I do not have, chances are good it's a mystery item, and please
email
me! However, for the most part, these are the items I want the most.
Condition for items I prefer to be mint or near-mint, in original packaging when applicable. Plushes do not have to be in their original plastic, but I prefer to have their hang and tush tag.
~ * ~
Sorry, No Image!
Any production artwork of Shaymin Land Forme! Douga, genga, settei (I'd also like settei of the Glacidea Flower), and/or hanken! My most wanted Shaymin item by far! See my Rubberslug cel gallery wishlist here for full details on what artwork might survive.
Sorry, No Image!
Toy Factory Plush Shaymin (Land Forme)
(Preferably the smaller version, the larger one seems too derpy.)

7-11 Pokémon Bentou Set 2008 Chopsticks, Handkerchief
セブンイレブン ポケモンべんとうセット2008 おはし、ハンカチ
Pokémon Diamond & Pearl Metal Collection 6 Shaymin (Land Forme) Gunmetal Gray Version
ポケモン ダイヤモンド&パール メタルコレクション6 シェイミ「ランドフォルム」 渋銀バージョン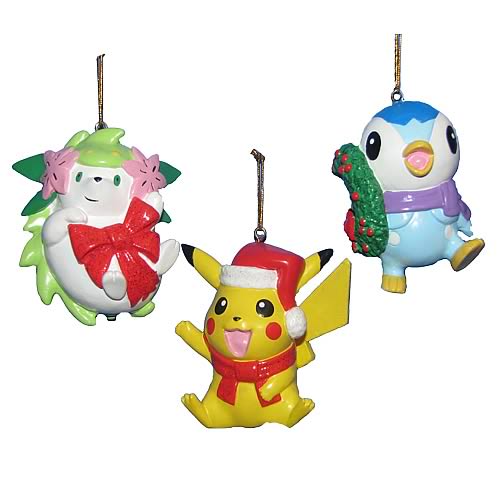 Pokémon Kurt S. Adler Shaymin Ornament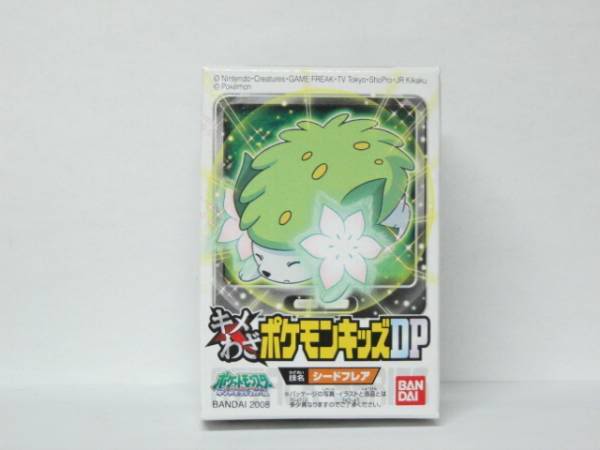 Attack Pokémon Kids DP 1 "Seed Flare" Shaymin (Land Forme)
キメわざポケモンキッズDP1 「シードフレア」シェイミ「ランドフォルム」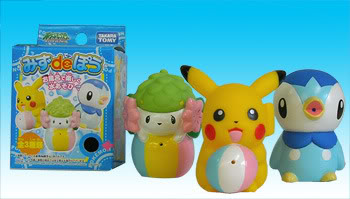 Pocket Monsters Diamond & Pearl Mizu de Pou Shaymin (Land Forme) Figure
ポケットモンスター ダイヤモンド&パール みずdeぽう シェイミ「ランドフォルム」 フィギュア
McDonald's Happy Meal PikaPoké Ball Shaymin (Land Forme)
マクドナルド・ハッピーセット ぴかポケボール シェイミ「ランドフォルム」
(Light-up figure version wanted, not projector.)
Pocket Monsters DP Bashuun! Starter Figure Shaymin
ポケットモンスターDP バシューン!スターターフィギュア シェイミ
Daisuki Club Original Shaymin Shoulder Bag
だいすきクラブ オリジナル シェイミ エナメルショルダーバッグ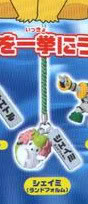 Pokémon Netsuke Mascot Platinum Plate ver. Shaymin (Land Forme)
ポケモン根付マスコットプラチナプレートver. シェイミ「ランドフォルム」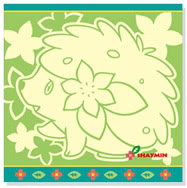 Shaymin Mini Towel
シェイミ ミニタオル