Mini Collection: Icicle Plate Arceus
こおりタイプ アルセウス

This guy puts the ice in the Bouquet of the
Icy
Sky 「
氷
空の花束」 for me! The creator of all Pokémon, Arceus, in my favorite plate form (and type): Icicle. Here is my mini collection of this God of all Ice Pokémon.
Currently Needing: KeshiPoké DP Series 8 Icicle Plate Arceus
~ * ~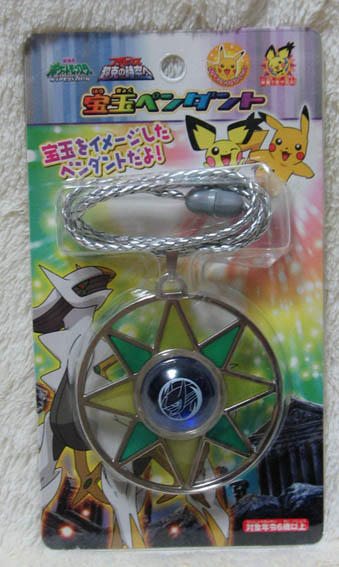 Arceus: To the Conquering of Space-Time Theatre Promo Life Jewel Pendant
アルセウス超克の時空へ 劇場限定商品 宝玉ペンダント
Movic 2009

While not exclusively Icicle Plate Arceus, I had to have this anyway. "Cosplay" items quickly become the hardest to find and most expensive of theatre promotional merchandise and sell out quickly, so it's worth picking up quickly if you want one.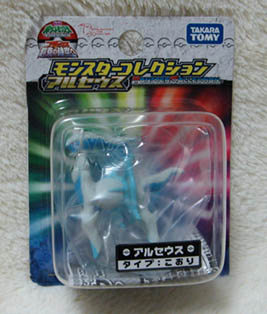 Pokémon Monster Collection Arceus (Icicle Plate) Figure
ポケモン モンスターコレクション アルセウス「こおりタイプ」 フィギュア
Takara Tomy 2009

Interestingly, the Plate MC Arceus figures quickly sold out and became hard to find from the moment they went on sale. The Arceus hype bubble has since burst to some extent, but it can still be hard to find more popular Plates.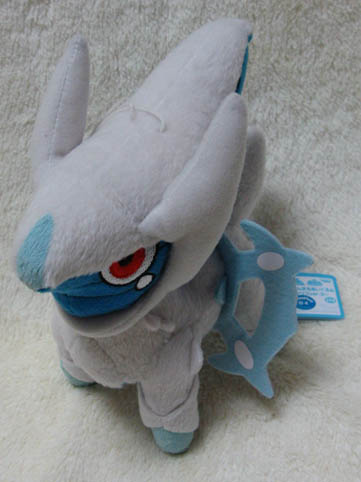 Arceus: To the Conquering of Space-Time Korottomanmaru Plush ~Arceus ver. 3~ Icicle Plate
アルセウス超克の時空へ コロッとまんまるぬいぐるみ~アルセウスver.3~ こおりタイプ
Banpresto 2009

That's right, they released all 18 Arceus types in UFO Catcher form! If you have a favorite Plate, this is a must-have.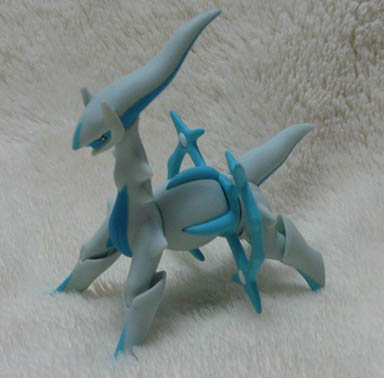 Zukan/Visual Pokédex DP Arceus Special 1/40 Scale Icicle Plate
立体ポケモン図鑑 DPアルセウスSPECIAL 1/40 スケール こおりタイプ
Takara Tomy A.R.T.S 2009

Another must-have for Plate collectors, a perfect 1/40 scale figure.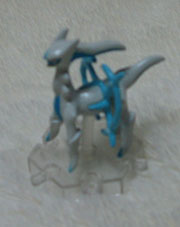 Pocket Monsters Diamond & Pearl Chou Get Taizen Zenkoku Version 07 Arceus (Icicle Plate)
ポケットモンスター ダイヤモンド・パール 超ゲット大全ぜんこくバージョン07
アルセウス「こおりタイプ」
Bandai Japan 2009

All Plates were also released as Chou Get. I really, really love the color choice for the base, clear colorless plastic complements the Ice type so well.