Shaymin Custom Items
シェイミ手作り商品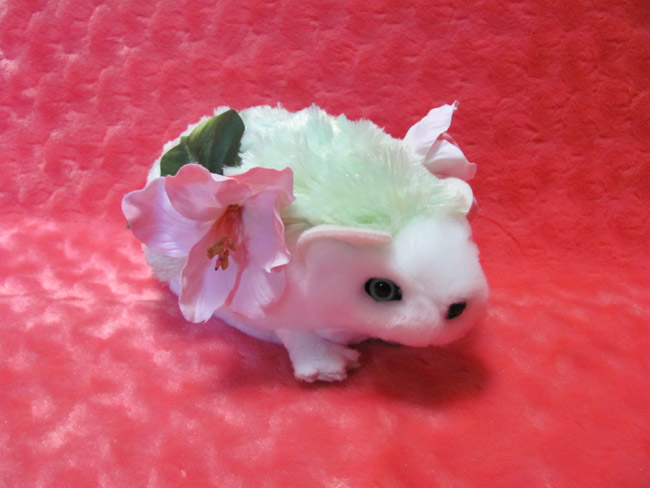 Realistic Shaymin Plush
Artist: DraggyCat
Made: Late 2008/Early 2009

Quite easily one of my absolute favorite items of my collection, I was excited for it from the moment I had it commissioned. In some ways it's even cuter than the official, stylized anime design! It's huggably-soft, features extremely realistic-looking faux flowers and leaves (the plushmaker found flowers that looked almost exactly like the Glacidea Flowers in the movie!), and features intricate detailing right down to the brown undersides of its feet, sewn-in yellow seeds, and custom-painted green eyes.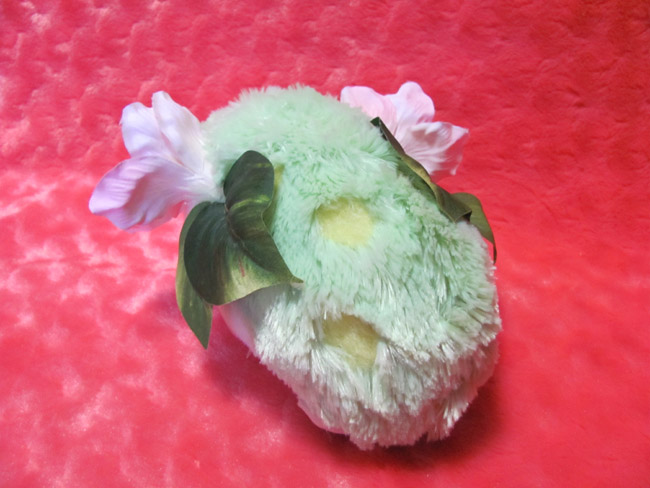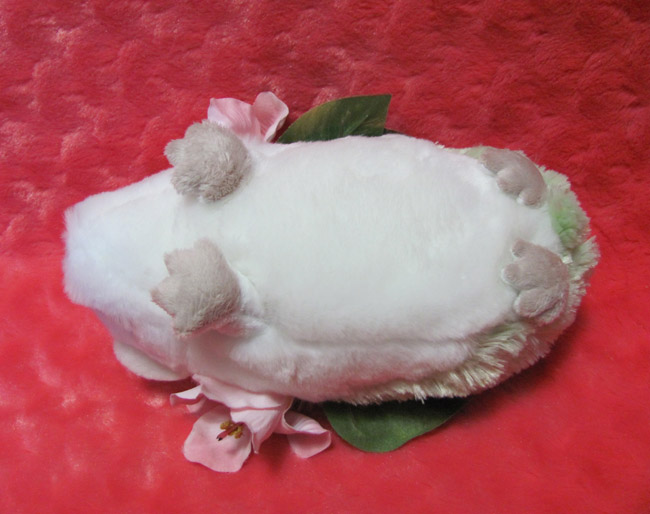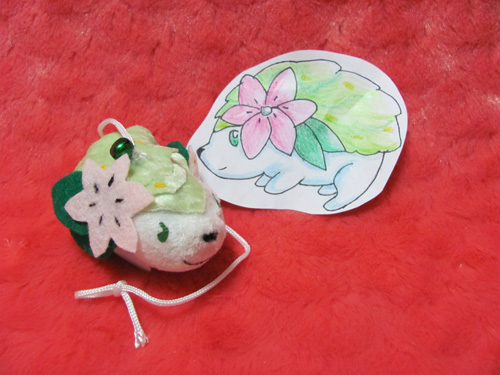 Shaymin (Land Forme) Bell Plush
Artist: Flag@LiveJournal
Made: 2010

A surprise Christmas gift from a good friend, this gorgeous and very well-made bell plush looks and feels just like an official one would. The material is even identical! I've wanted a custom bell plush of Shaymin for a long time, too, but just never got around to making one. Now I don't have to!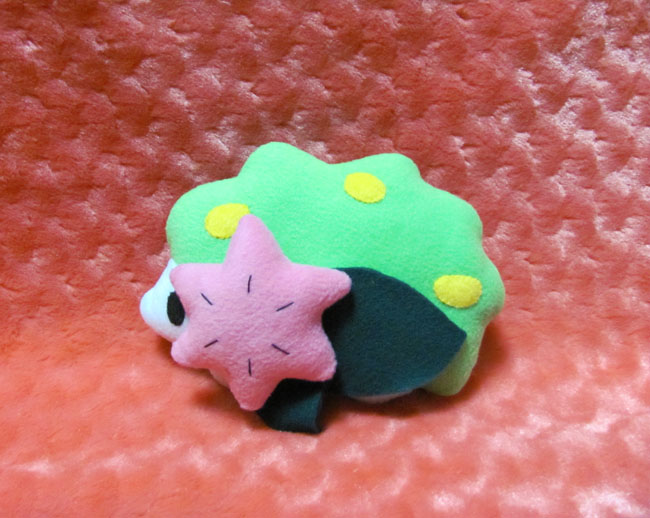 Shaymin PokéPillow
Artist: AmberTDD
Made: 2011

I couldn't resist commissioning good friend Amber for another PokéPillow, this time Shaymin! He came out absolutely perfect, and just made to be a PokéPillow! Thanks again for the amazing work!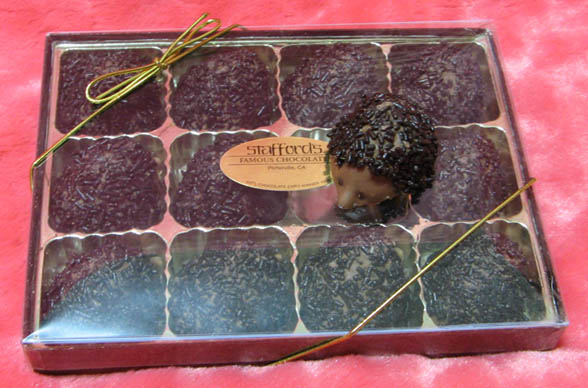 Stafford's Famous Milk Chocolate Hedgehogs
Artist: Stafford's Famous Chocolates

Okay, not exactly a custom Shaymin item, but I got these chocolates for my birthday, and couldn't resist putting them here before eating them. They're simply adorable and look so delicious!